Simple Synths
In this section you will find some simple synth plugins I created mostly as examples for the Delphi ASIO & VST open source project. Have a look at the source code or contribute to the project and modify all the plugins.
Simple Sampler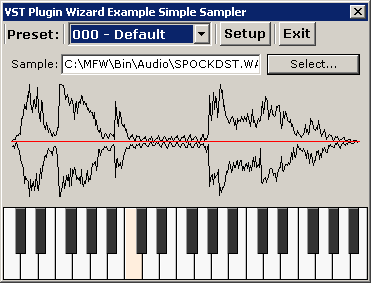 Plays any sample selected.
Simple Sine Synth


A simple sine synth with only one sine oszillator.
Vocoder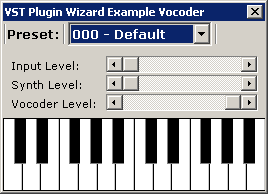 A simple vocoder based on a minimum-phase Chebyshev filter bank.
2-Oszillator Synth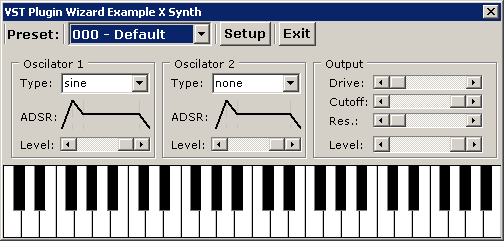 A simple 2-oszillator synth (not alias free!).